Annapurna Mata
---
Annapurnamata is the Kuldevi for most Bardai Brahmins with the Joshi surname.

Annapurna Mata is the "Goddess of the Nourishment" and is empowered with the ability to supply unlimited food to her devotees. In Sanskrit, 'Anna' means food and 'purna' means complete; together the term Annapurna signifies nourishing with food to the fullest. Food is one of the basic necessities of life, and it is no wonder that we say 'Annam Brahma', food is God. Without her there is starvation.

Mata Annapurna is an incarnation of Mata Parvati. She is often seen giving food to her husband, Shiva. Shiva is seen begging with a skull begging bowl as Annapurna doles out food to her beloved.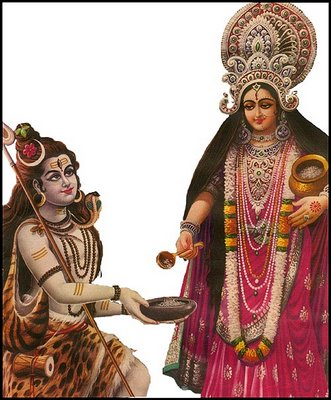 The most popular temple of Mata Annapurna is at Kashi followed by the one at Horanadu, in Karnataka. There are two other temples of Annapurna, one in Kerala, and one in Gujarat.Kasi Annapurna is one of the Shakti Peeths. Here she is Shakti of Kedareshwara.

Mata Annapurna jayanti is observed on the full moon in the month of Margashirsh. In some regions Ma Annapurna Vrat is observed during this period.


PURANIC LEGEND

Goddess Annapurna, or Annapurna Devi, is the Goddess of food. She is an incarnation of Goddess Parvati; in essence one of the numerous forms of Shakti. In this incarnation she nourishes all living beings and therefore Hindus consider 'Annam' (food) as holy. There is an interesting incident involving Lord Shiva and Goddess Annapurna, which explains that even Moksha (salvation) is not possible on an empty stomach.

Lord Shiva and Goddess Parvati used to play the game of dice. Once the game became so interesting that they started betting – Parvati bet her jewels and Shiva his trident. Shiva lost the game and lost his trident.

To get back his trident, Lord Shiva bet his serpent and this time too he lost the game. Finally, when the game ended, Shiva lost all that he had including his begging bowl. A humiliated Shiva left for the Deodar forest. Lord Vishnu approached Shiva and asked him to play again to win back all that he had lost.
Taking advice from Lord Vishnu, Lord Shiva played again and won all that he had lost in the previous game.

Goddess Parvati grew suspicious about Shiva's sudden turn of fortunes and called him a cheat. This led to a verbal duel between the couple. Finally, Lord Vishnu intervened and revealed that the dice moved as per His wish and they were under the illusion that they were playing.

Symbolically, life is like a game of dice - unpredictable and beyond control.

Verbal duel soon turned to philosophical discussion and Lord Shiva said that possessions are temporary…everything is Maya (illusion)…even the food we eat is Maya. Goddess Parvati did not agree that food is illusion. She argued that if food is illusion I am also an illusion. She wanted to know how the world would survive without food and disappeared.

Her disappearance meant Nature came to a stand still. There were no seasonal changes. Everything remained barren. There was no regeneration or birth. Soon there was severe drought and shortage of food.

Shiva soon realized that he is incomplete without Shakti.
The Demi Gods, humans and demons all kept praying for food. Goddess Parvati could not bear to see her children perishing out of hunger and appeared in Kashi (Varanasi) where she started distributing food.

Shiva appeared before her with a begging bowl and Goddess Parvati fed Shiva. Shiva said that food cannot be dismissed as mere illusion as it is required to nourish the body in which resides the Atma.

Since then Goddess Parvati is worshipped as the Goddess of food – Annapurna Devi.

"Bolo Shri Annapurna Mata Ki Jai"

ANNAPURNA MATA MANDIR AT FATANA MANDIR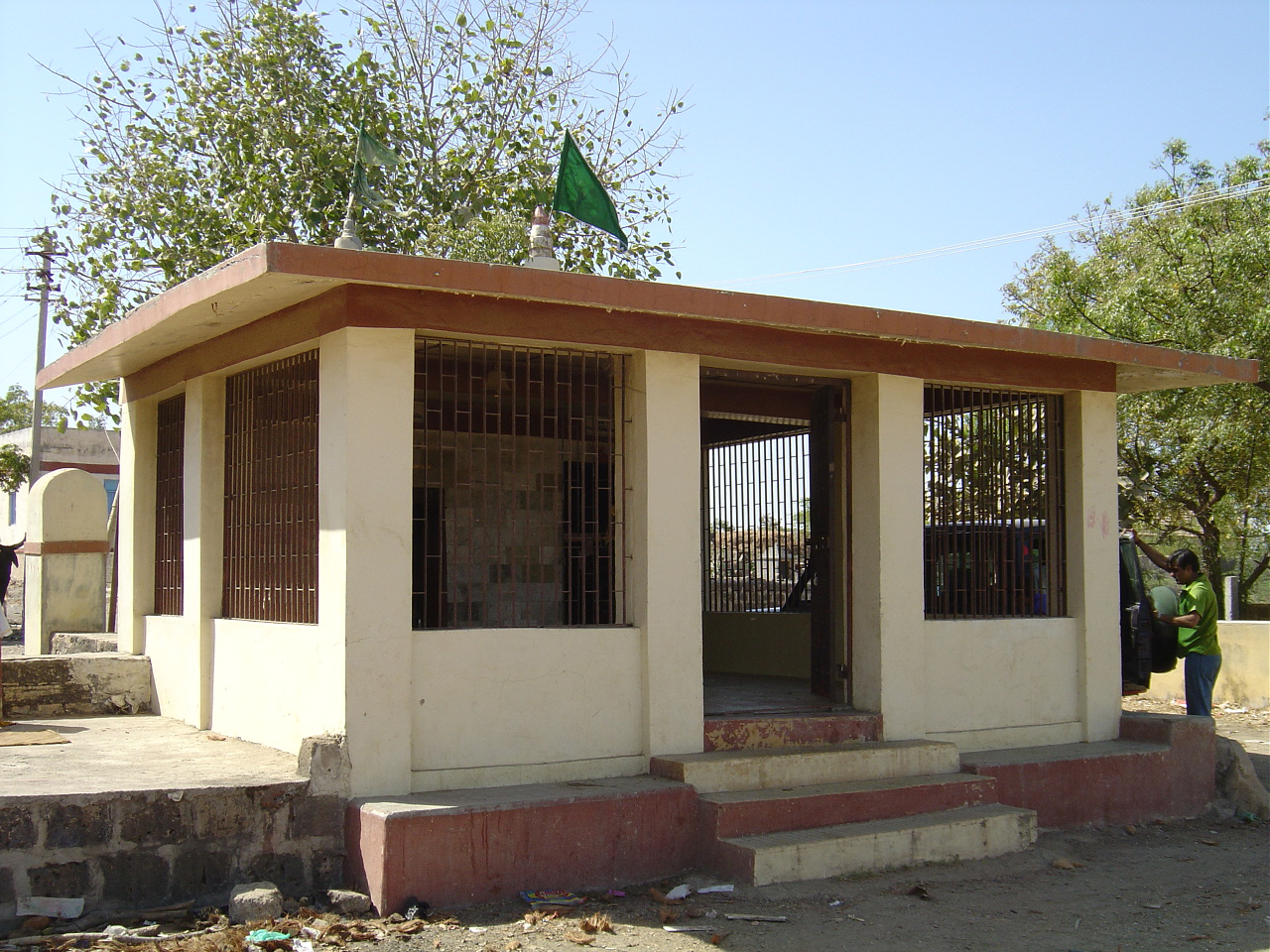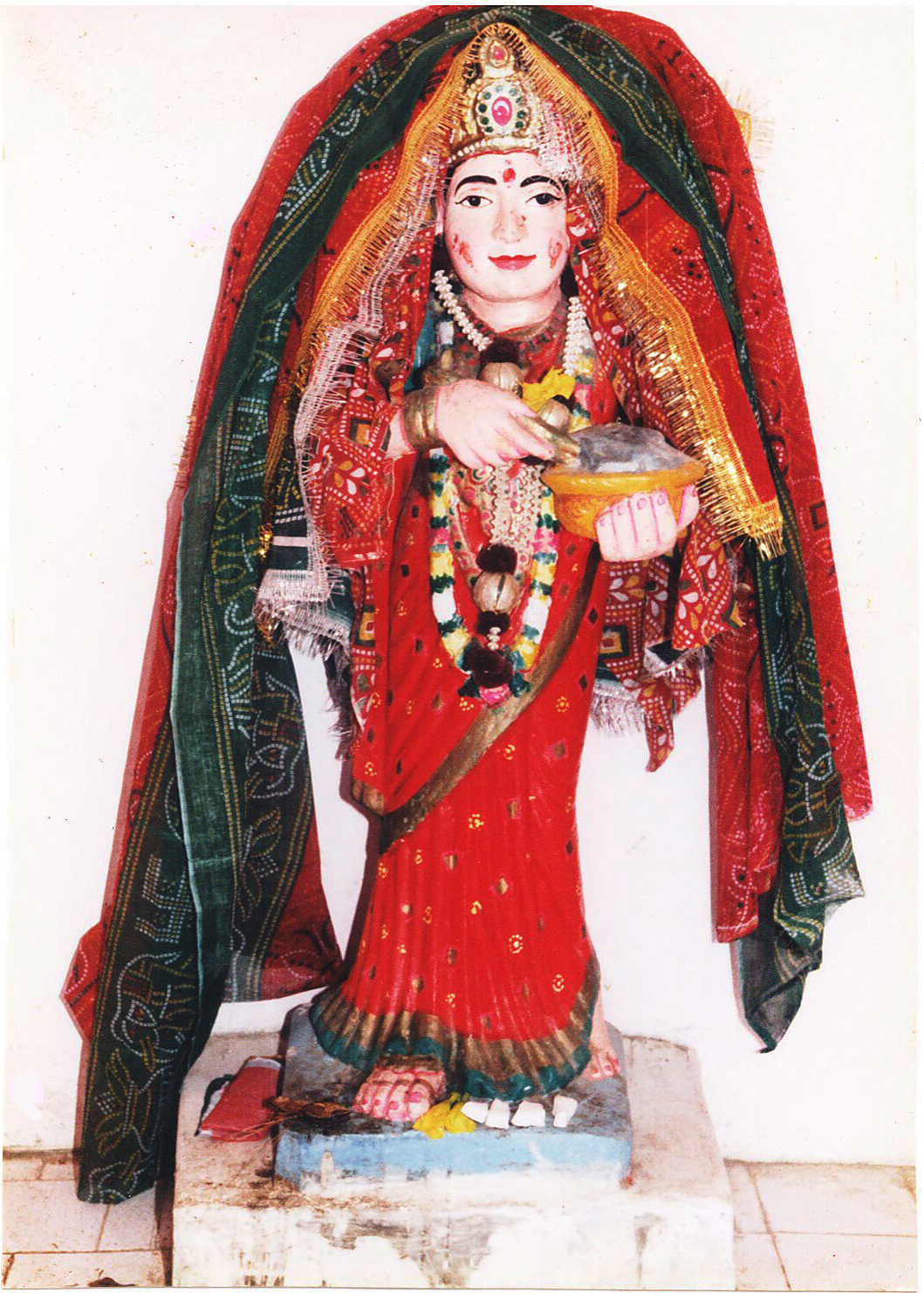 Temple in centre of Fatana Gaam, where Annpurna Mata murti can be found.
ANNAPURNA MATA MANDIR AT RANGBAI MANDIR (ORDER)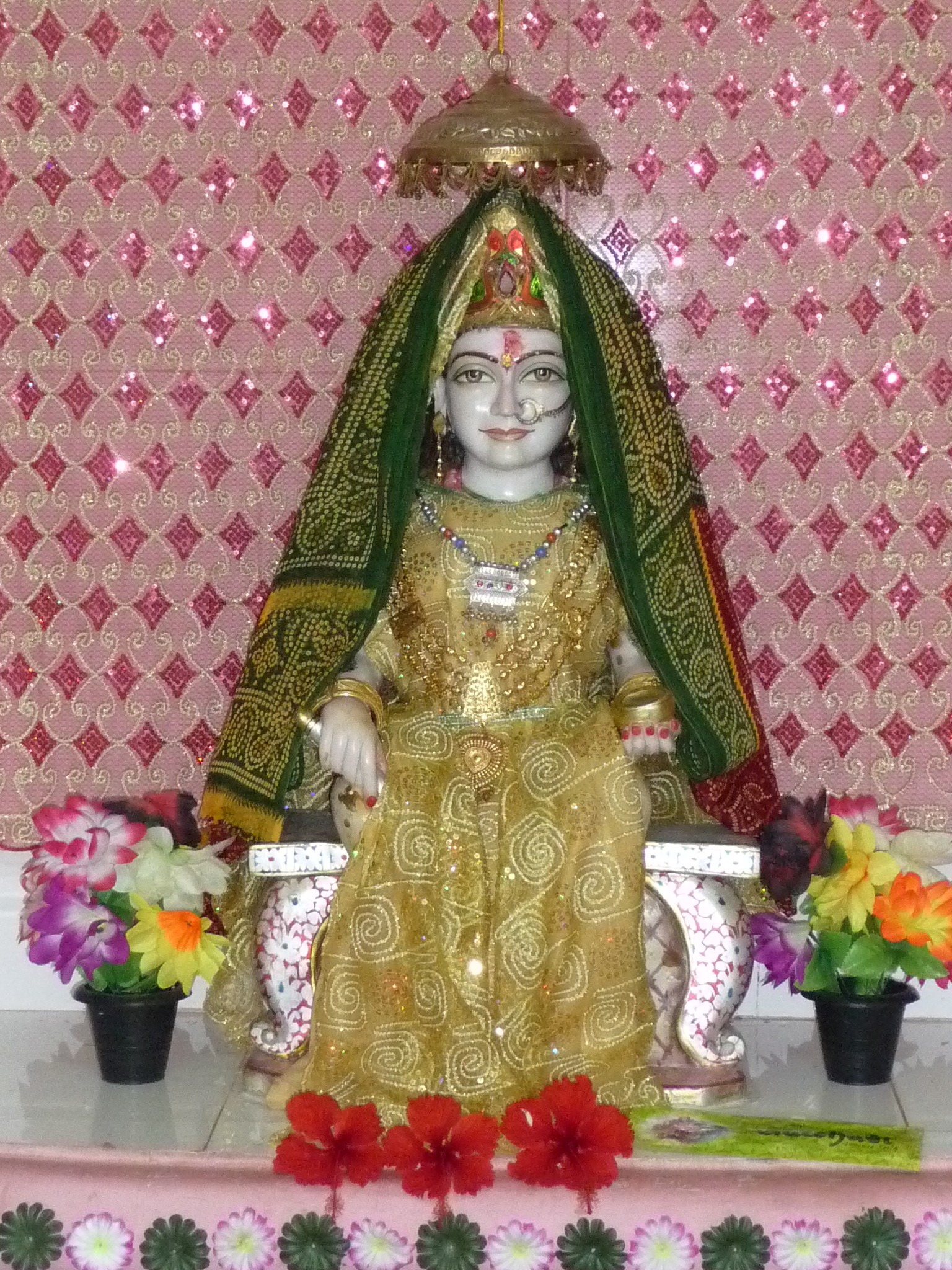 Temple in centre of Ordar Gaam (near Porbandar), where Annpurna Mata murti can be found.

ANNAPURNA HIMALAYAN PEAKS

Annapurna (Sanskrit, Nepali, Nepal Bhasa: अन्नपूर्णा) is a series of peaks in the Himalayas, a 55 km (34 mi)-long massif of which the highest point, Annapurna I, stands at 8091m, making it the 10th-highest summit in the world and one of the 14 "eight-thousanders". It is located east of a great gorge cut through the Himalaya Mountains by the Kali Gandaki River, which separates it from the Dhaulagiri massif. (Dhaulagiri I lies 34 km west of Annapurna I.)
The entire massif and surrounding area are protected within the 7,629 km Annapurna Conservation Area, the first and largest conservation area in Nepal, established in 1986 by the King Mahendra Trust for Nature Conservation. The Annapurna Conservation Area is home to several world-class treks, including the Annapurna Circuit.

The Annapurna peaks are the world's most dangerous mountains to climb.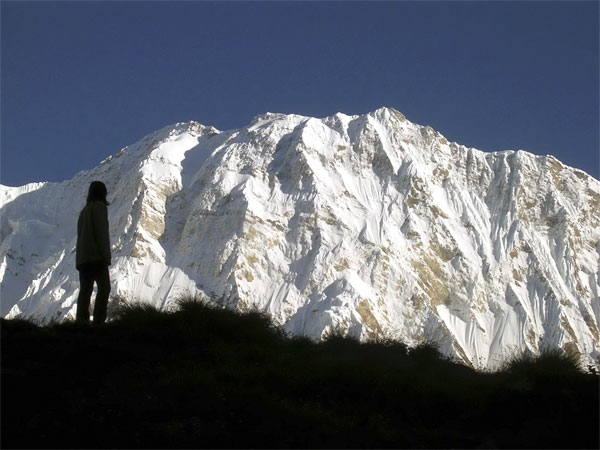 Annpurna Mountain Peaks